What to Expect
Welcome to Puritz Chiropractic Center in Westminster Maryland! Our friendly, homey office is just the right place to begin your journey toward healing and better health.
Your First Chiropractic Visit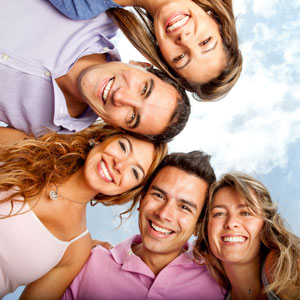 We will greet you by name and give you a brief tour of our office in Carroll County to familiarize you with our offerings. If you haven't completed your paperwork, which can be downloaded from our site, we ask that you come in about 15 minutes before your appointment to do so. Please be sure to bring your health insurance card with you so we can determine your benefits.
Once you've completed the paperwork, you will be taken to the examination room where you will meet with Dr. Puritz. You can then expect the following:
A discussion of your health history and current condition
A thorough examination, including X-rays if necessary
Possible treatment, based on your findings
Please set aside 30-45 minutes for this appointment.
The Second Visit
During this report of findings visit, Dr. Puritz will review with you the results of your exam and X-rays, if they were taken. He'll also answer any questions you may have before beginning care. This appointment takes about 45 minutes.
Regular Visits
These visits are essential as they build on previous ones much like routine workouts at the gym.
When you come in for your regular visits, you will be escorted to our therapy suite where you'll be given a physical therapy modality by one of our Certified Chiropractic Assistants. Next, Dr. Puritz will perform a manual therapy such as a chiropractic adjustment or soft tissue massage. We understand that your time is valuable so we'll have you in and out in about 30 minutes or less.
It's our desire to make chiropractic care accessible for everyone. That's why we currently participate with all major health insurance carriers. For patients without insurance, we offer affordable cash plans.
Contact our Westminster practice today to book an appointment!
---
What to Expect | Puritz Chiropractic Center